Short Stories
Forthcoming, May 2021: "To Rise, Blown Open" (short story) • Anathema: Spec from the Margins 
---
April 2021: "Bandit, Reaper, Yours" (flash) • Baffling Magazine
Reaper Retwa visits Haroux's House of Celestial Fashions, ready to confront her lover for committing high crimes against the empire. After all, trading imperial kill-cards on the black market is quite the offense.
But dressmaker Y'andi has other ideas, and you know what they say about the best laid plans…
Reviews: Quick Sip
---
October 2020: "Conjurer's Rites" (flash) • Breathe FIYAH, Tor.com
Upon coming home, Sidney Graves attempts the Graves-Byrne-Williams's oldest magical rite–and, in so doing, demonstrates the power of calling on history.
Reviews: Locus "Recommended Story," February 2021 • Quick Sip
---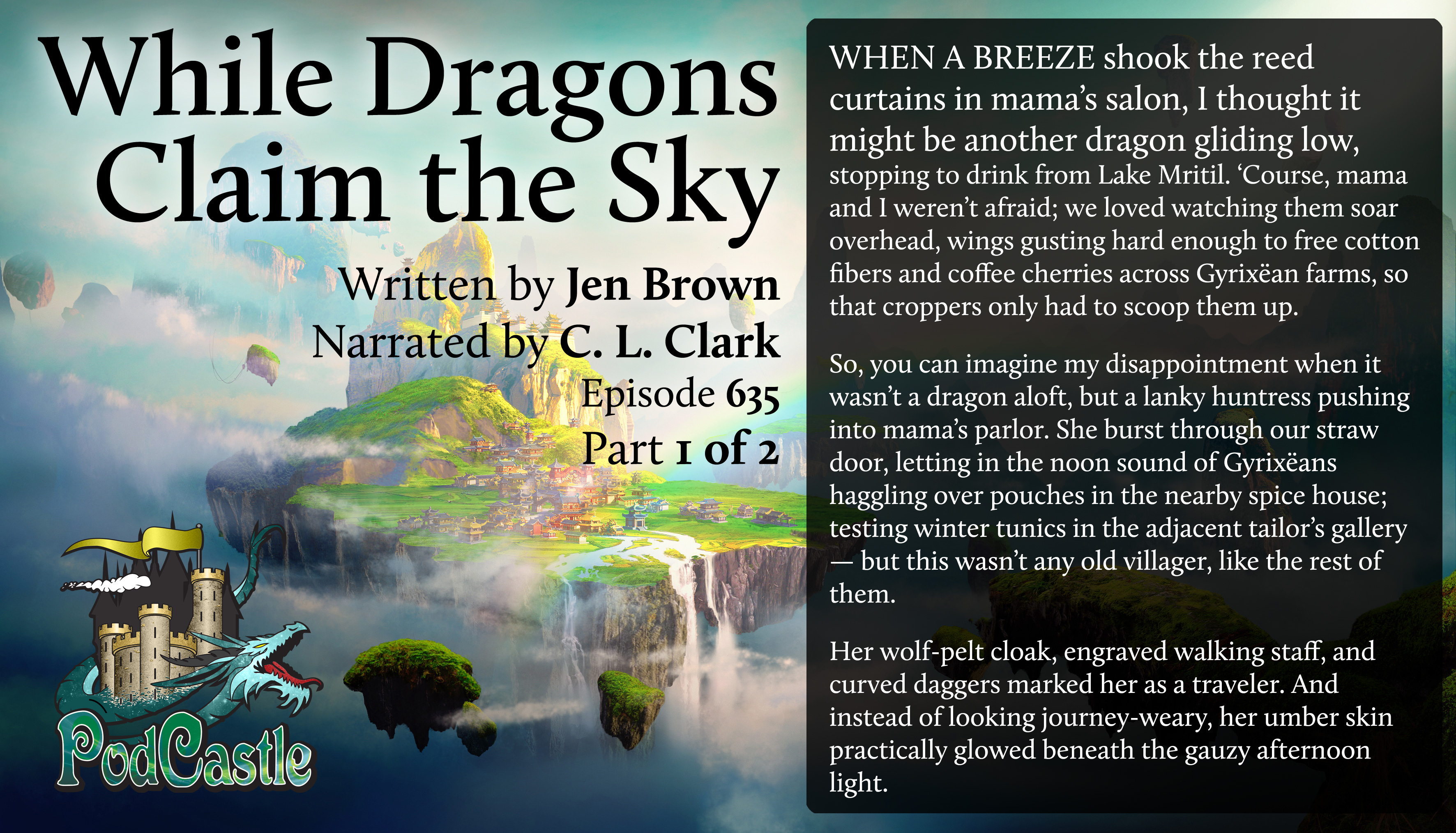 July 2020: "While Dragons Claim the Sky" (novelette; reprint) •  PodCastle, episodes #635 &  #636
Reviews: Fantasy Literature
---
April 2019: "While Dragons Claim the Sky" (novelette) • FIYAH: Magazine of Black Speculative Fiction, issue 10.
Omani, a coif mage who can weave magics into hair, dreams of leaving her family's shop behind and becoming an imperial mage. When Myra, a poor but talented knightess-to-be, stumbles into Omani's shop, both of their lives will be irrevocably changed.
Reviews:
The Book Smugglers • B&N SFF Roundup, April 2019 • Quick Sip
Lists:
Locus 2019 Recommended Reading List • Maria Haskins Best of 2019
Awards:
2020 "Best Novelette" finalist, Ignyte Award
2019 "Big Sip" for "Excellent Action in Short SFF"